Serrini乃近年活躍香港的獨立唱作人,先後發表四張港式民謠大碟,緩緩吟唱女生溫柔且暴烈、憧憬滿滿且脆弱悲觀的心聲。其詞曲風格強烈,代表作計有《日没前》、《油尖旺金毛玲》等。
Serrini聲音通透而富感染力,歌曲詼諧生動外也不失靈魂深度,2012年起自睡房DIY至走入專業錄音室,Serrini的創作一路演化,並更深受華文地區知性聽眾歡迎。2017年秋天發行《Don't Text Him》旋即登上iTunes 香港銷量榜第一位,而《Don't Text Him》大碟更與《天裂》詩人黃裕邦和《大佛普拉斯》導演黃信堯等作品並獲2018年「文藝復興獎」。2018年,Serrini辦了16個城市的獨立展演場地巡演及參與各地大型音樂節,7月也迅速完售香港Music Zone音樂會。第五隻大碟《邪童謠》於2019年4月推出,以暗黑華麗電子風及童話故事擄獲人心,並於5月在麥花臣舉辦大型音樂會。2019年10月中旬將會有兩首單曲推出。
以「梁嘉茵」為詞人名稱,Serrini曾為組合per se<天空塌下前>及<鬥快>和賀歲片《恭喜八婆》主題曲填詞,詞風多變。
Serrini現為一名香港大學文學院研究生。
*****
Hong Kong-based singer-songwriter Serrini debuted in 2012 with her album "Why Preyest Thou Upon the Poet's Heart". Serrini has published four full albums, productivity unparalleled. The eloquent songster has been hotly sought-after not only as a performer, but also as a speaker for art and cultural events.
Serrini sings of honest emotions and whimsical anecdotes. With her signature mellow melodies and shrewd humour, Serrini conquers the hearts of many. In the Fall of 2017, Serrini presented the world with her 4th album "Don't Text Him", topping the iTunes HK album chart at its release. In 2018, she toured 16 cities and attended large-scale music festivals. Her sold-out concert at Music Zone HK in July, 2018 marked her budding career as an indie-Cantopop singersongwriter.
Her 5th album "Songs of Experience" was released in April, 2019. While Serrini is most well-known as a singersongwriter, she is also a lyricist by the name of "Leung Ka Yan". Her lyrical works include per se's "Before the Sky Falls" and the theme song for local movie Missbehavior.
Serrini is currently a postgraduate student at the University of Hong Kong.
SerrinI Tour
11/05/2019 8pm
Hong Kong: Macpherson Stadium
03/08/2019 3pm
Hong Kong: The Church of Christ in China China Congregational Church
21/11/2019 8:30pm
Hong Kong: Therapy Thursday @ Terrible Baby - Femme Fatale
(Must be purchased as package tickets with any one gig of the series)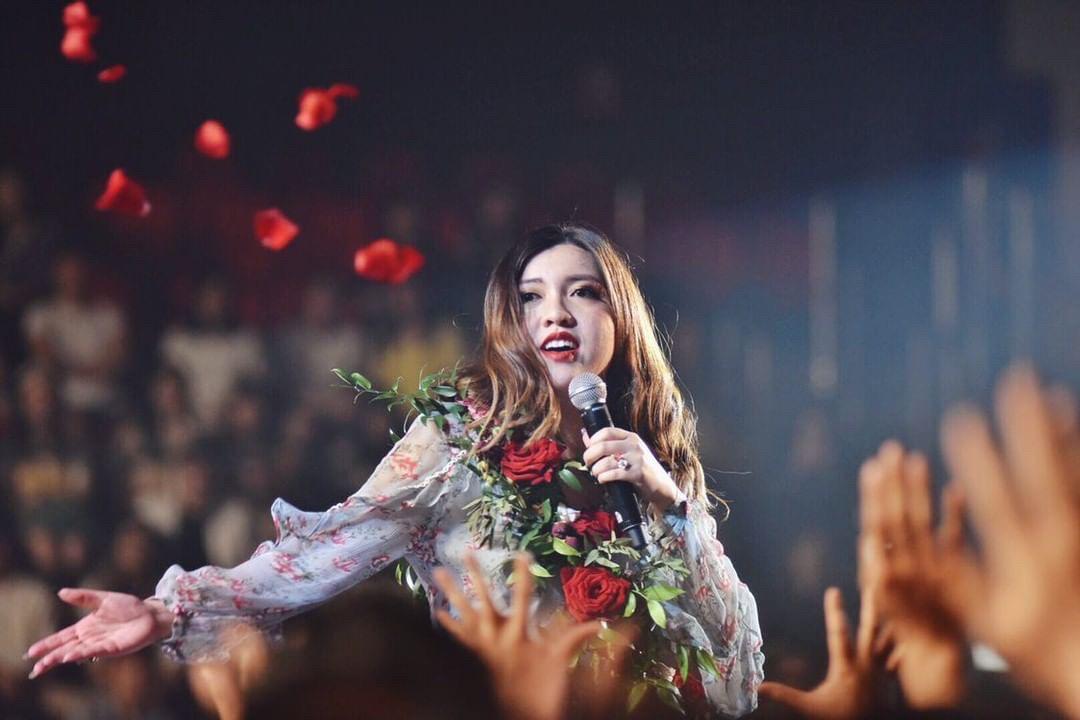 關於Jengs
2019年1月1日,香港高產唱作歌姬Serrini正式加入Jengs Records(鑽石娛樂)大家庭!Jengs Records 旗下組合包括【書香文青港女rap】組合gtb和【冷面電音名伶】ini(debut soon)。我們的演藝人員包括God姐、Amber Night。
公司Motto;
【每一次出show都係一次美食團】